HISTORY
David LaBorde established The Joan Alice LaBorde (JAL) Foundation in 2008 in the memory of his mother who sacrificed and did all she could to provide him with access to formative and challenging experiences which had the potential to shape and profoundly impact his future aspirations. His reason for doing so was several fold. He aspired to give back and provide a conduit for experiences that would provide others with the same type of exposure he had to various healthcare related fields which was so essential to the evolution of his career development. He also felt that such programing would fulfill an unmet need having met many young persons seeking similar opportunities with little to no success. He observed that many individuals looking for enriching exposure to healthcare career opportunities were being channeled into activities that did not afford them with meaningful experience at critical junctures in their career development. The Joan Alice LaBorde Foundation was created to address this need.

The program has the following characteristics:
Participants are selected on the basis of merit, motivation, initiative and sustained accomplishment
Aspiring participants apply directly and are required to obtain letters of recommendation endorsing their candidacy
There are no geographic restrictions, however, most projects are based in Atlanta, Georgia
All participants are required to work on one or more projects and are encouraged to pursue presentation of their work at national meetings and publication of scholarly manuscripts
Each participant is required to attend project meetings at standard intervals and many continue to be involved with the program after completion as alumni advisors
As of March 2011, since the founding of the Joan Alice LaBorde Foundation:
[4] Classes and [11] senior design groups have completed the program
There have been [92] participants in the program. [48] participants have been members of the research program and [44] were members of senior design groups
Participants have included [70] undergraduates, [4] graduate students, [3] PhD students, [9] medical students
Since enrolling in the program, of those participants that have updated us, [2] have been granted admission to masters degree or Ph.D. programs, [4] have entered medical school, and [26] have entered the workforce
Dr. LaBorde´s life has been enriched tremendously, not only by family and friends, but also by associates from the various enrichment programs and activities in which he has participated over the years. He is passionate about the opportunity to help young people build a similar community of lifelong friends and human relationships through formalized programming that will i) nurture the interests of its participants, ii) offer coaching and hands on experience that will help its participants develop the leadership and technical skills needed to succeed along their chosen career paths, and iii) provide its participants with access to resources, mentors, similarly motivated peers, and a milieu that will empower them in the pursuit of their passions and future aspirations.

---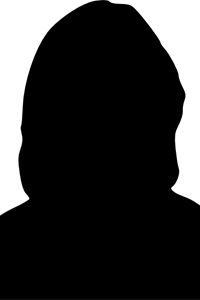 Joan Alice LaBorde was born in San Francisco, California to French and Spanish immigrant parents. She attended Star of the Sea school in San Francisco. She spent her career working for Alameda County in Northern California working with welfare recipients. At the end of her 30 plus year tenure with Alameda County she was administering a program that awarded county funding to individual companies and organizations offering programing focused on transitioning welfare recipients off welfare into the workforce. She earned a bachelor´s degree from Chabot College while working full time. She was a single parent and sacrificed to provide the best opportunities to her son, David LaBorde. She passed away in 2000 after a battle with lung cancer.


---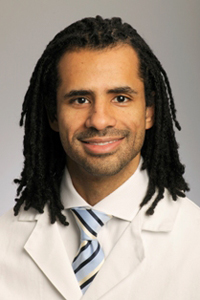 David V. LaBorde, MD, MBA, JAL Foundation Founder, has over 14 years experience in healthcare. He is a physician with clinical training in neurosurgery and he has worked for McKinsey & Company, a prominent management consultancy, where his focus was advising large healthcare provider organizations on strategic planning and operations improvement. Dr. LaBorde has also worked for Goldman Sachs and Merrill Lynch, leading bulge bracket Wall Street investment banks, where he provided large healthcare companies with corporate finance advisory services. He has experience with leading early stage healthcare facing web based database driven software product development efforts and has advised multiple Georgia Institute of Technology College of Computing senior design teams on product development in this area. Dr. LaBorde has expertise in clinical informatics and is actively involved in research on the deployment of information technologies in academic healthcare organizations. He earned an MD degree from Yale University, an MBA degree from Harvard University, and a BS degree in civil engineering from the Georgia Institute of Technology.


---